[vc_row][vc_column][vc_column_text css_animation="bottom-to-top"]
MUSIC

[/vc_column_text][vc_empty_space height="20px"][/vc_column][/vc_row][vc_row][vc_column][vc_column_text]I play a lot on my clients recordings, but when I'm not producing in my studio, I still love to perform live and record, both my own original material and also with other acts. I work a fair bit with uber-producer and good friend; Matt Butler and through him, I have done a plethora of guitar sessions over the years.
Matt is an inspiration. He has worked with so many of my favourite artists. Cutting his teeth at A.I.R. studio's with George Martin at the helm, he went on to spend many years with Paul McCartney and has worked with: Dire Straits, Mick Jagger, Rush, Phil Collins, John Martyn, Pink Floyd … and on and on…
If Matt is working with an act that don't have a guitarist, I am always honoured that he calls me up… frequently with the insane tallents of Tom Hooper on drums and Harry Sutton on bass.
It was through Matt that I got to work with Canadian 80's sensation Corey Hart…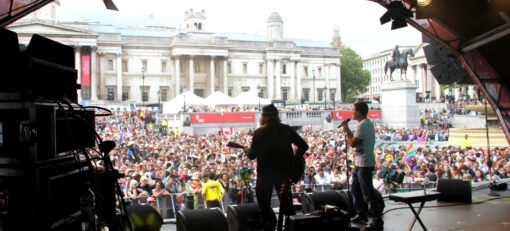 Here we are live in Trafalgar Square on Pride Day 2012 in front of over 100,000 people
[/vc_column_text][/vc_column][/vc_row][vc_row][vc_column][vc_separator][/vc_column][/vc_row][vc_row][vc_column width="1/2″][vc_column_text]
LODESTONE KICK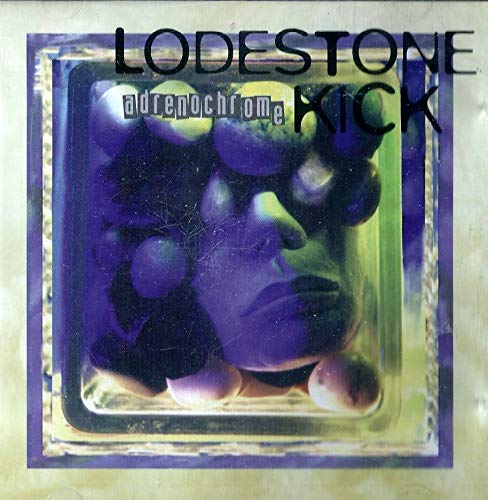 Damn – we were good!
We were doing grunge before we'd even heard of Nirvana and Pearl Jam. I supposed being influenced by Led Zeppelin AND the punk movement here in the UK, we just came to the same musical conclusions. We used to play regularly at the famous Marquee club in London where we had a great following in North London.
Sadly, we only released one album with German music label: Music Kombinat. This band had SO much potential. Such a shame.[/vc_column_text][/vc_column][vc_column width="1/2″][vc_column_text]
Red Box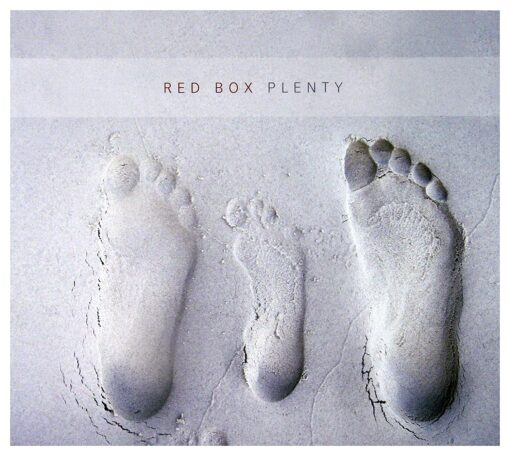 Red Box had a couple of big hits in the 80's with 'For America' and 'Lean on Me'. A chance meeting with the singer and song-writer of the band, Simon, lead to many years of great friendship and creativity and culminated in the album 'Plenty'. It is a fantastic piece of work. At times very under-stated and then as bold as you like. The songs are simply fantastic on this album – check it out.
The album became VERY popular in Poland. Even Simon wasn't aware, but when communism was falling in Poland, the biggest radio DJ of the time started playing the Red Box song Chenko and with the chorus containing the lyrics: "It's Over, it became something of an anthem for the Poles.[/vc_column_text][/vc_column][/vc_row][vc_row][vc_column][vc_separator][/vc_column][/vc_row][vc_row][vc_column width="1/2″][/vc_column][vc_column width="1/2"][/vc_column][/vc_row]